Are there any author's that you always pre-order or buy their books when they come out? Who are they? Will you stop reading something to start their new book?
We've been very quiet here again, so I thought I'd toss a question out to you.
This is my current read: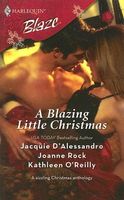 I hope to finish it soon, but for some reason I don't read well on weekends.
So what are you reading?
Thought it might be fun to have a discussion on what books we're reading over the weekend.


Debbie Macomber's Hannah's List
Janet Evanovich's next Stephanie Plum novel.
Charlaine Harris' next Sookie book.
Nora Robert's Savor The Moment

Not to mention several of my favorite Harlequin authors have new books in the next few months.

What are you guys looking forward too.
There are so many great books coming out in the next few months.
What's your ideal place to read?
book blog
Leanne Banks - Secrets Of A Playboy's Bride 3/31 SD
Michelle Willingham - Taming Her Irish Warrior 3/30 HH
Evelyn Vaughn - Burning Times 3/26 Silhouette Shadows
Nina Harrington - Hired: Sassy Assistant 3/25 HR
Maureen Child - Marrying For King's Millions 3/25 SD
Carly Phillips - Brazen 3/24 HT
Lisa Kleypas - When Strangers Marry 3/23
Elise Title - Who Is Deborah 3/21 Silhouette Shadows
Kasey Michaels - The Dangerous Debutante 3/19 HQN
Nick Hornby - Juliet, Naked 3/18
Juliet Leto/Leslie Kelly - More Blazing Bedtime Stories 3/12 HB
Michelle Reid - The Ultimate Betrayal 3/11 HP
Sandra Dubay - Mistress Of The Sun King 3/10
Vicki Lewis Thompson - Pure Temptation 3/8 HT
Winifred Witton - Lady Elmira's Emeralds 3/4 Harlequin Regency
Danielle Steel - Johnny Angel 3/2Jennifer Crusie - Anyone But You 3/1 HQN
Going from the most recent reads on back. This is my highest month for book totals! And so many of them keepers too. 17 Books bringing my yearly total to 40. I'm proud of me! I'll bold the books I particularly enjoyed. You can check out full reviews of any of these book at my


Book 1: Stephen Fry - Paperweight
Like or Dislike: LOVED!
Comments: I do love Stephen Fry, to me he's one of the best writers and journalists ever. The book is the collection of his articles and radio shows from late 80s - early 90s. Even though I was a little girl back then I know the world's history very well and I was surprised (it was a pleasant surprise) that one of the writers I respect the most had and probaly has the same point of view as I do.

Book 1: Bill Bryson - Notes from a Small Island
Like or Dislike: Loved!
Comments: It looks like I'm in the anglophile mood again and I know the reason. Every time I go to the UK I come back with the whole bunch of books on Britain, it's history, traditions and the English. I read Bryson's books about other countries before, so Britain's time has finally come. This book is simply one of the best I've ever read about Britain. And, which is more important, I do see the things Bryson mentiones.

Book 1: Bill Bryson - Icons of England
Like or Dislike: Liked
Comments: Another book on England, now it's more like an encyclopedia but still it's very nice and it was good to read it.
I've got so little time and so many books to read that I do need 48 hours per day to be able to accomplish everything and get some sleep and time to post here.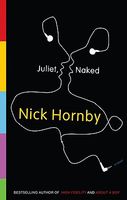 Book Title:
Juliet, Naked
Author:
Nick Hornby
Review
I loved and was annoyed by this book all at the same time. I loved it because anyone that's ever really been into a band knows people like Duncan, the kind of artist obsessed fans that make you almost hate an artist because they like them too.
I totally felt like I knew Duncan within a few pages and in those few pages I wanted to shove every Tucker Crowe CD up his butt and rotate them counter-clockwise. He was a prat, a wanker and possibly a few other things that all result in him being obnoxious. It made me wonder how Annie managed to stay with him for 15 years and even more than that, how she managed to still like the music of Tucker Crowe after all that time.
I loved when Annie received her first email from Tucker after she posted her review of Juliet, Naked. It seems fitting that she should be the one talking to Tucker and not Duncan.
I also loved getting to know Tucker, and not the persona that the psycho fans created online. He's a typical, washed up, musician, complete with a string of ex-wives and children that he barely knows or cares about, well, except for one, Jackson from his current, falling apart situation.
The ending is where it really went wrong for me. I wanted more for all the characters and that just didn't happen. I guess the problem was the book was just too real for me. It was good, but it was just too darn real.
1. Name/username:
J/
sexxualnapalm
2. Age:
34
4. Favorite type of book:
chick lit, paranormal romance, historical romance, erotica, horror, thrillers, fantasy
5. Favorite author:
at the moment, Larrisa Ione
6. Favorite book at the moment:
I have to pick just one? I tend to fall in love with a whole series. Not just one book. Larrisa Ione's Demonica series is some of the best paranormal romance I've ever read. It's got some of the steamiest sex and a fantastic plot with a marvelous world and characters all created by her. I also like the Dark Series, or Carpathian Series, by Christine Feehan. My BFF got me into this series as we both have an unhealthy love of all things vampire. I highly recomend both.
I will be reviewing both series (eventually), and many, many more on my new blog, which if your interested can be found
here
.
Book Title:
Boomsday
Author:
Christopher Buckley
Release Date:
2007
Review:
(
under the cut
Collapse
)
bqueenbandit's book challenge tally:
6 out of 20
Like/Dislike:
disliked


12. Sarah Morgan - The Sheikh's Virgin Princess: Loved
13. Carrie Alexander: A Taste Of Temptation: Loved
14. Sarah Morgan - The Vasquez Baby: Disliked
15. Vicki Lewis Thompson - Notorious: Liked
16. Neil R. Selden - The Great Lakeside High Experiment: So/So
17. Maureen Child - Wedding At Kings Convenience: Loved
18. Nancy Warren - Under The Influence: Loved
19. India Grey - Mistress: Hired For The Billionaire's Pleasure: Liked
20. Stephanie Bond - Her Sexy Valentine: Loved
21. Mary Tate Engel - Hard To Resist: Liked
22. Samantha Hunter - Caught In The Act: Liked
23. Leanne Banks - From Playboy To Papa!: Liked
I'm up by one book from January, however I didn't read any brain books this month. I have however started reading Juliet Naked, so that's a plus. I'm just going to list the books I read with a like/dislike next to the title, because its easier. Also most were Harlequins or young adult books I've found in my house.